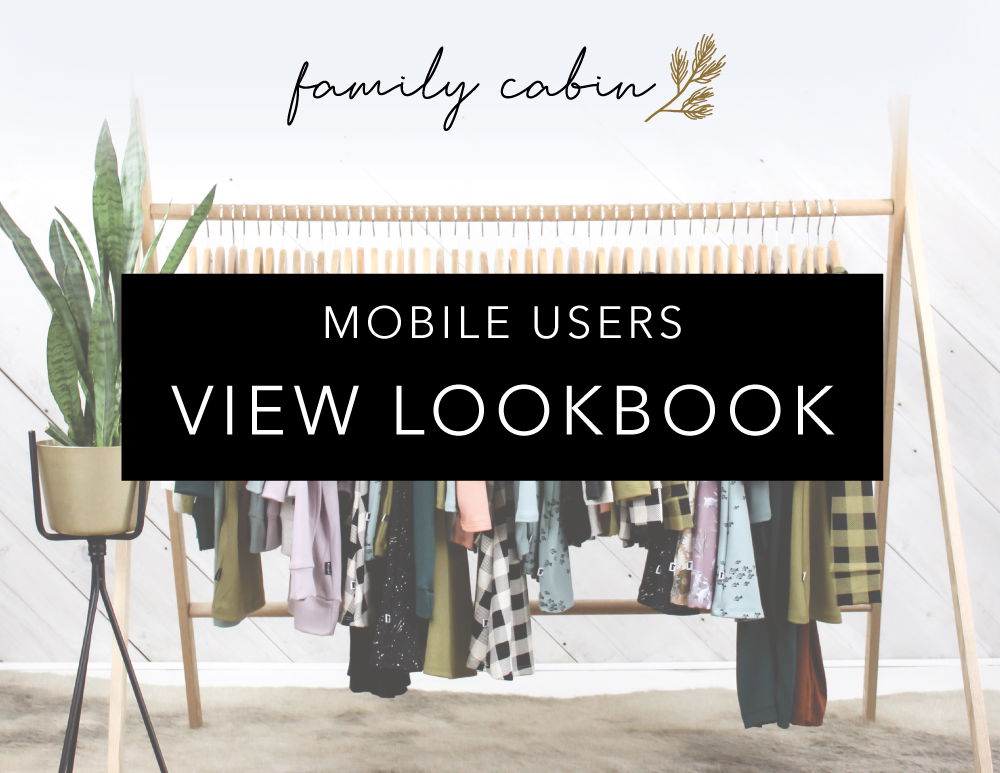 The 'Family Cabin' collection launches on August 26th at noon (Pacific Time).

'Family Cabin', will take you into the woods to a place of tranquility and adventure. This collection will merge the wonder and wild of nature with the clean & bright aesthetic of Scandinavian-inspired design. The 'Family Cabin' is a simple, yet magical place where families will connect, explore, and make precious memories that will last forever. Our prints, colours and graphics this season are designed to bring out the 'take a hike' side that pulls you into the woods. With colours like 'Juniper', 'Chestnut', 'Moss' & 'Mauve', this collection is an ode to cozy cabin vibes and an encouragement to take a minute to enjoy the nature and mystique in our everyday lives.

Little & Lively is our premier line of baby & kid's clothing that is ethically made in Canada out of bamboo/cotton fabric. We use colours and lively prints to express joy and personality through our designs.
Kid's - Rompers and Onesies
Little and Lively - SALE SECTION
Dwelling Apparel is our line of men's & women's clothing that is ethically made in Canada out of bamboo/cotton fabric. This line consists of complementary styles for parents who want to coordinate with their kiddos' clothes from Little & Lively. We offer high-quality, comfortable clothing that befits the places you and your families often dwell.
Pretty Laundry is our pajama brand that is ethically made in Canada. It contains the sweetest lounge sets made out of our luxurious bamboo/cotton fabrics. Pretty Laundry will ensure that wash day always brings a smile to your face with a palette of pretty colours.
Pretty Laundry - SALE SECTION